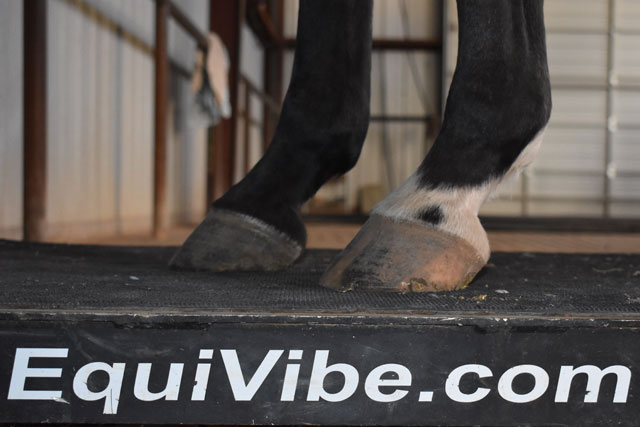 Equivibe Equine Vibration Plate
…
Equivibe's whole body vertical vibration therapy stimulates the horse's muscles, bones, nerves, circulatory systems, and soft tissues. It provides for reduced stress, improved performance, shorter rehabilitation time, injury prevention, and a healthier coat. Equivibe is also beneficial during "warm-up" and "cool-down" periods prior to and after exercise.
Equivibe benefits Muscles
Increased circulation provides sore muscle relief and promotes muscle toning and strength
Equivibe benefits Bones & Joints
Promotes bone healing and increases density
Equivibe benefits Hooves
Increases circulation and promotes hoof growth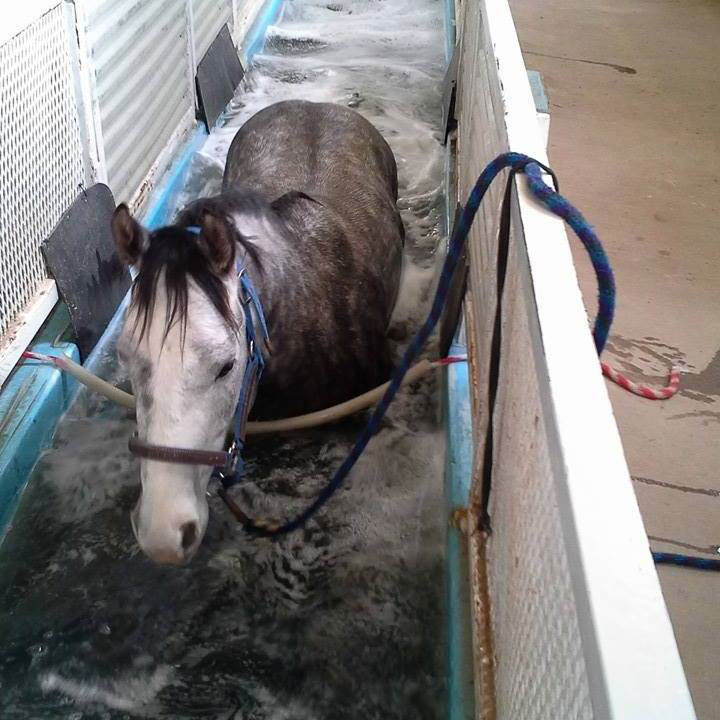 HydroHorse Aquatread
Underwater Treadmill Therapy
…
Excellent conditioning and rehab for the equine athlete. Enhances and maintains conditioning giving balance and strength. Restores range of motion for the injured athlete and increases stride for older athletes.
Conditioning
Increases Muscle Development

Provides Mental Refreshment

Preserves Senior Horses

Reduces Joint Concussion / Low Impact

Excellent for Sales Preparation
Rehabilitation
Controlled Environment

Bleeder can heal while maintaining conditioning

Encourages symmetric gait and proper form

Reduces recovery time from injury / surgery

Reduces recovery time from tendon and ligament injury

Replaces hand walking